We live in an infinitely subdivided nation. Americans are rich and poor, urban and rural, liberal and conservative, black and white. Too often, our many national identities will distrust each other and fail to listen to voices from other communities. There's an obvious lack of empathy and communication between our nation's beautifully diverse demographics. 
That's where The Big Yellow Box comes in. Our goal is to plant seeds of curiosity and compassion across the many contrasting cultures and communities exiting in the United States. We do this by connecting groups of American kids from as pen-pals, with pairings based on differences rather than traditional compatibility. 
The Big Yellow Box is an all-inclusive kit that includes envelopes, stationary, a polaroid camera, film, tape, and "Experience Cards" which combine photography with simple prompts, as an easy way for a kid to show their pen-pal a glimpse into their day-to-day life. 
Every two weeks, each kid in the program with will write their pen-pal a letter,  fill out an experience card with an attached photo taken with the supplied polaroid camera, and put it into an envelope. The envelopes are collected by the teacher or guardian and sent out in a mailer to their partnered school.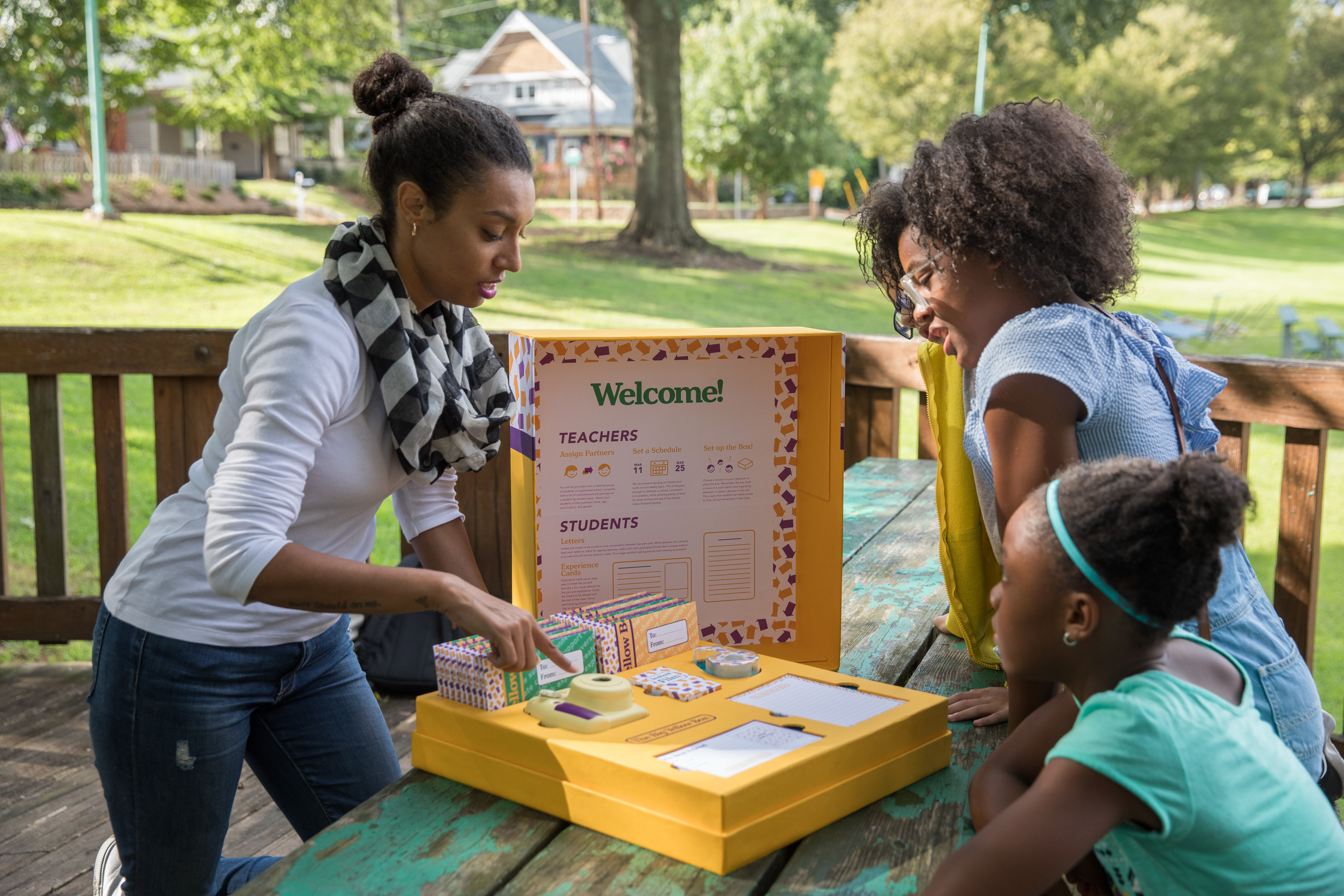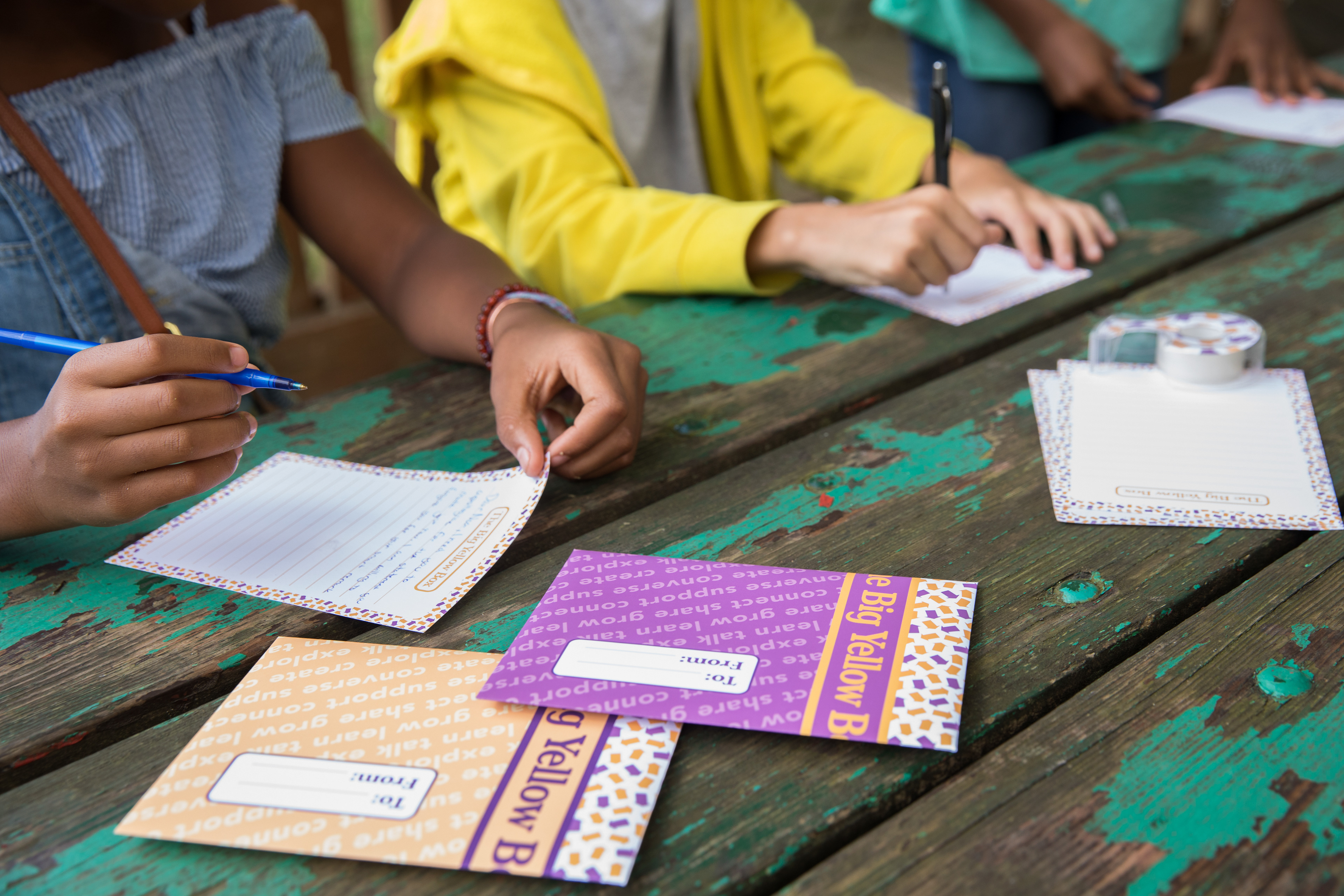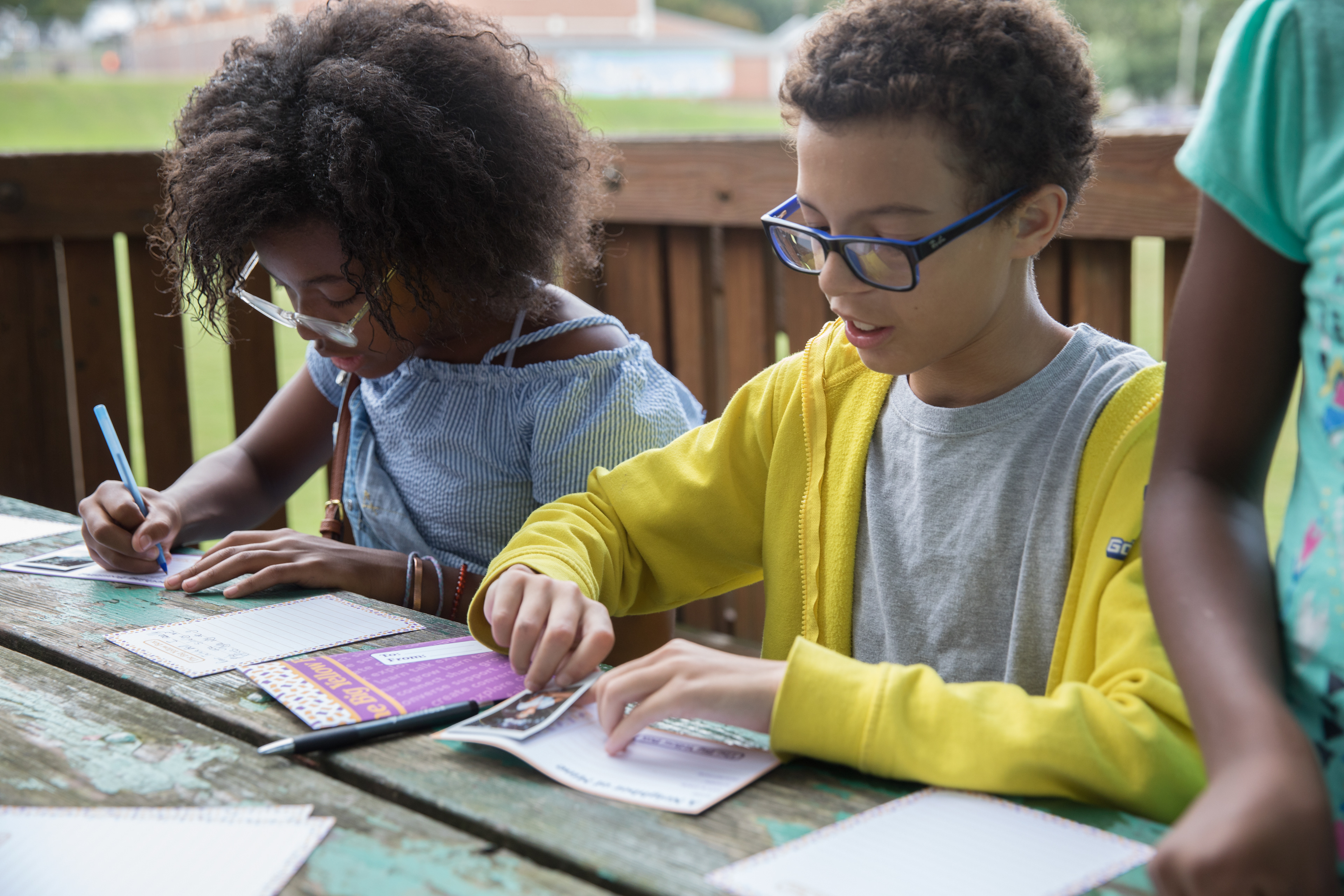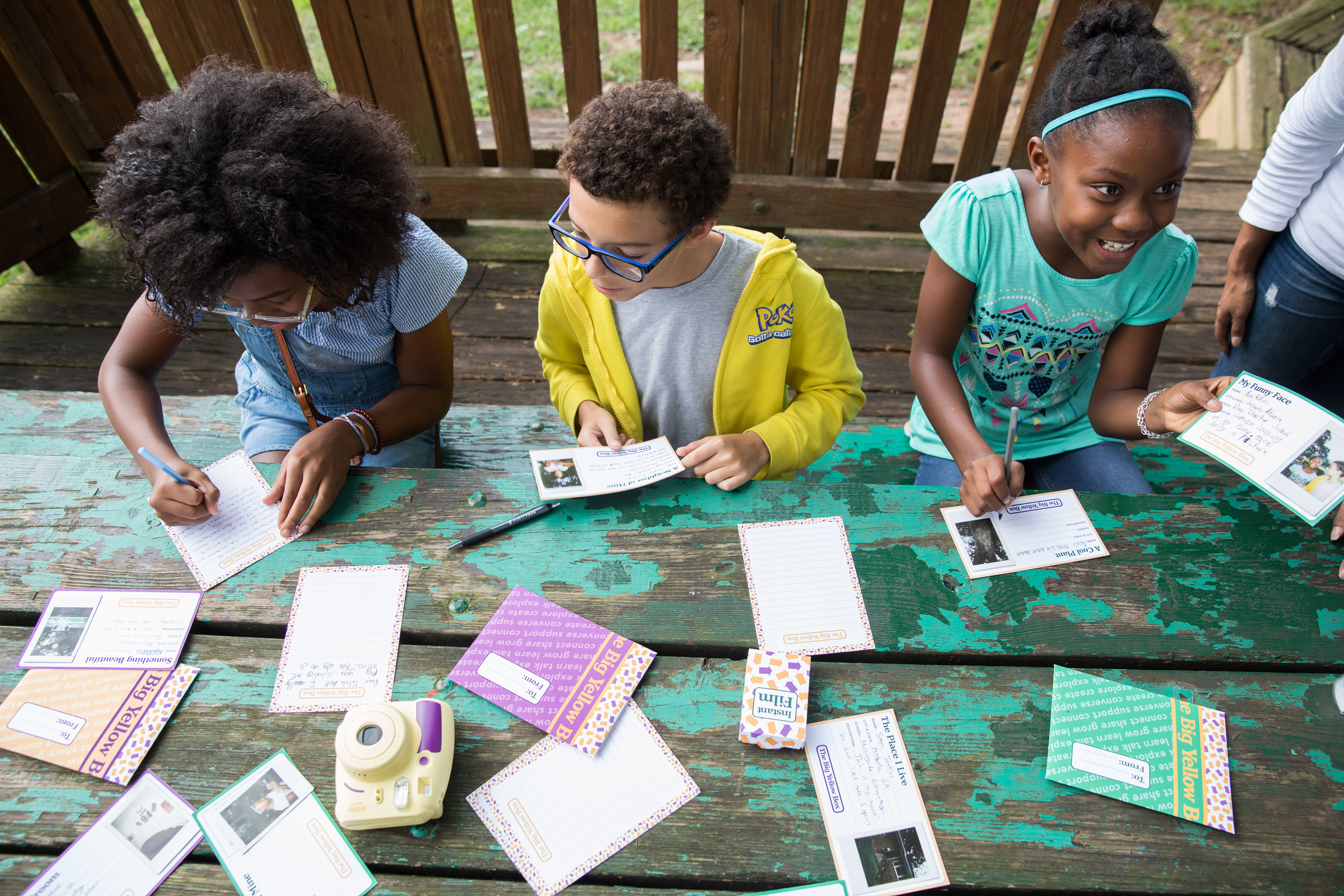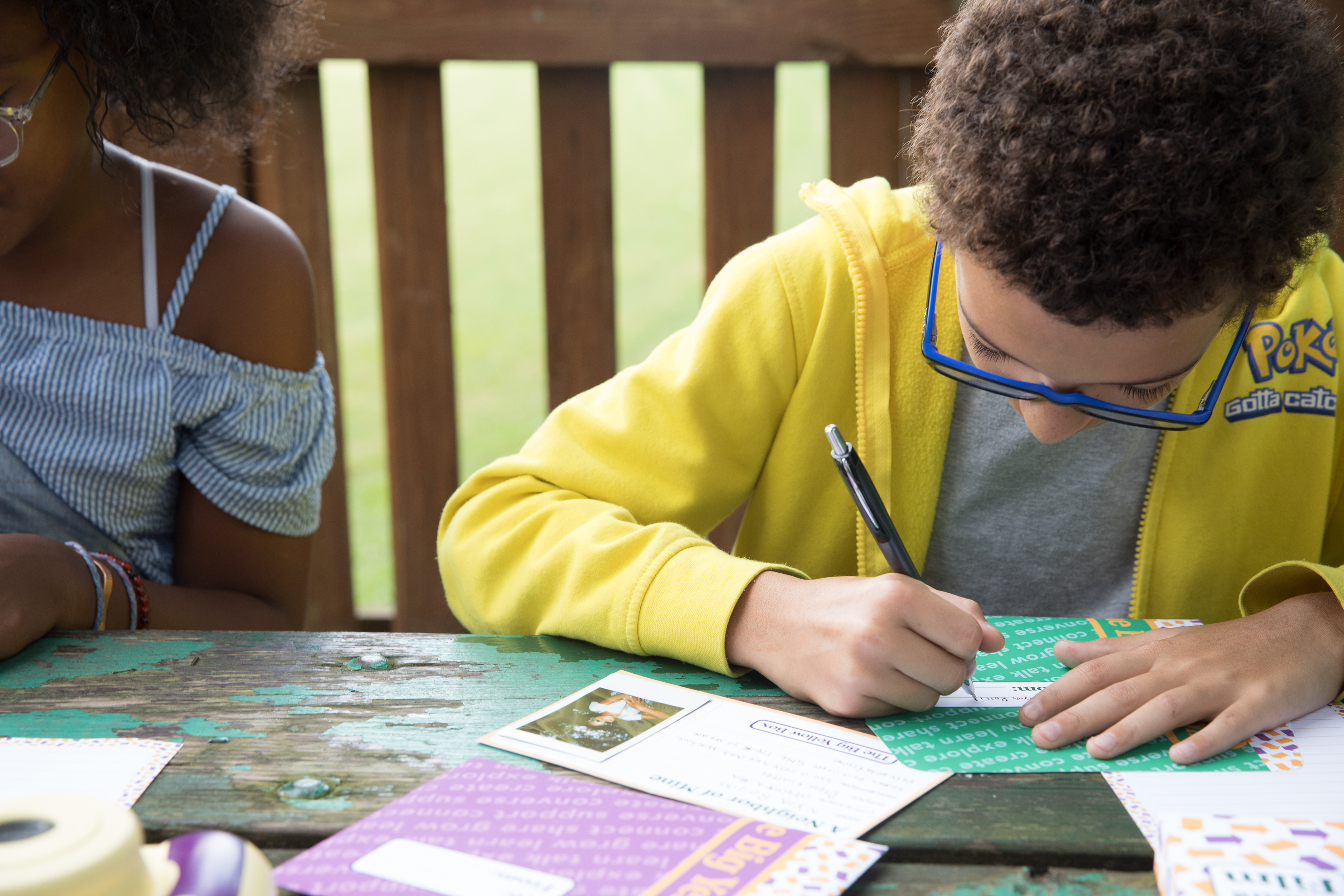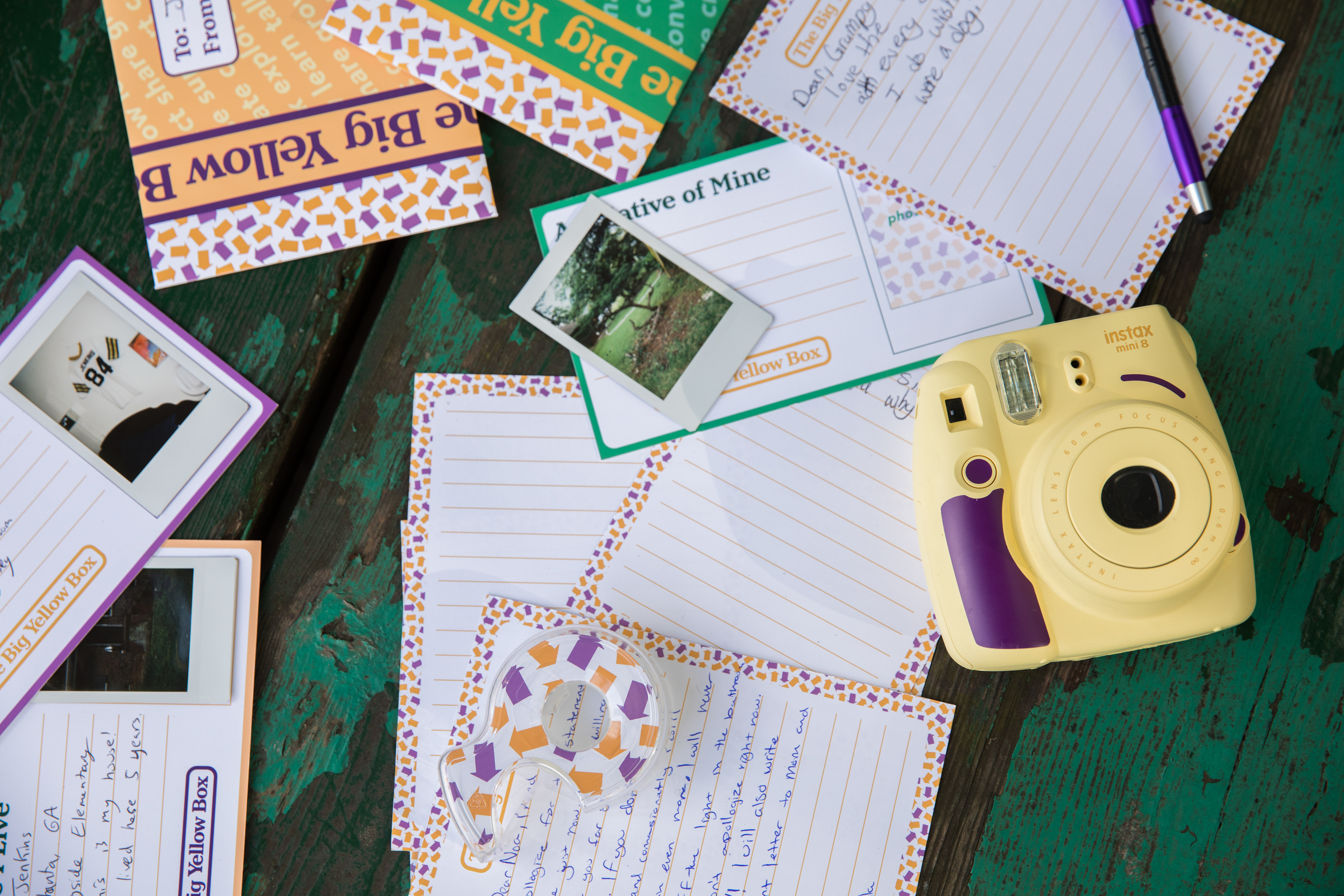 Sign-up and details can be found on The Big Yellow Box website. Users visit to read more about our mission, pen-pal pairings, and how to use the kit before submitting a sign-up form.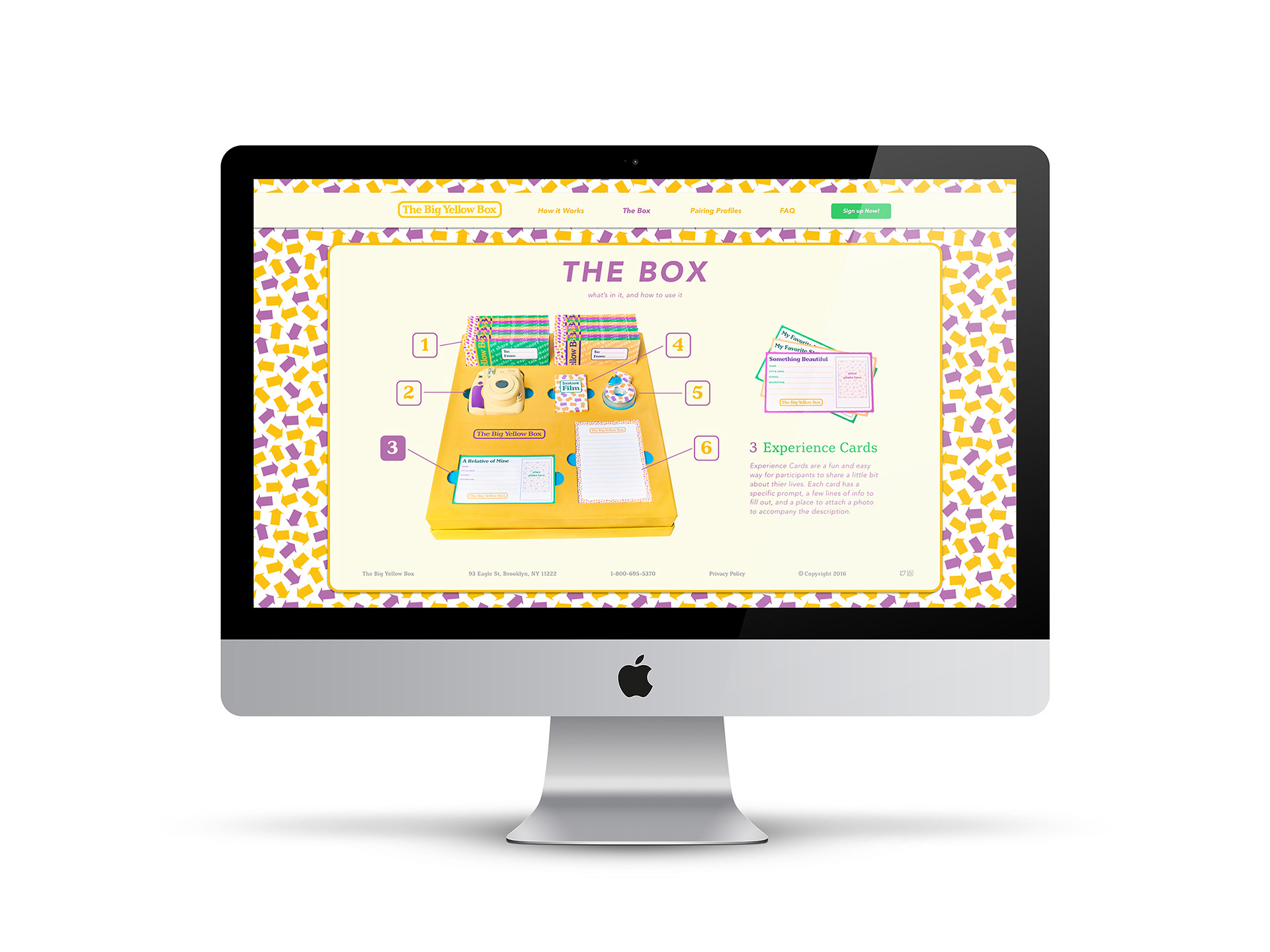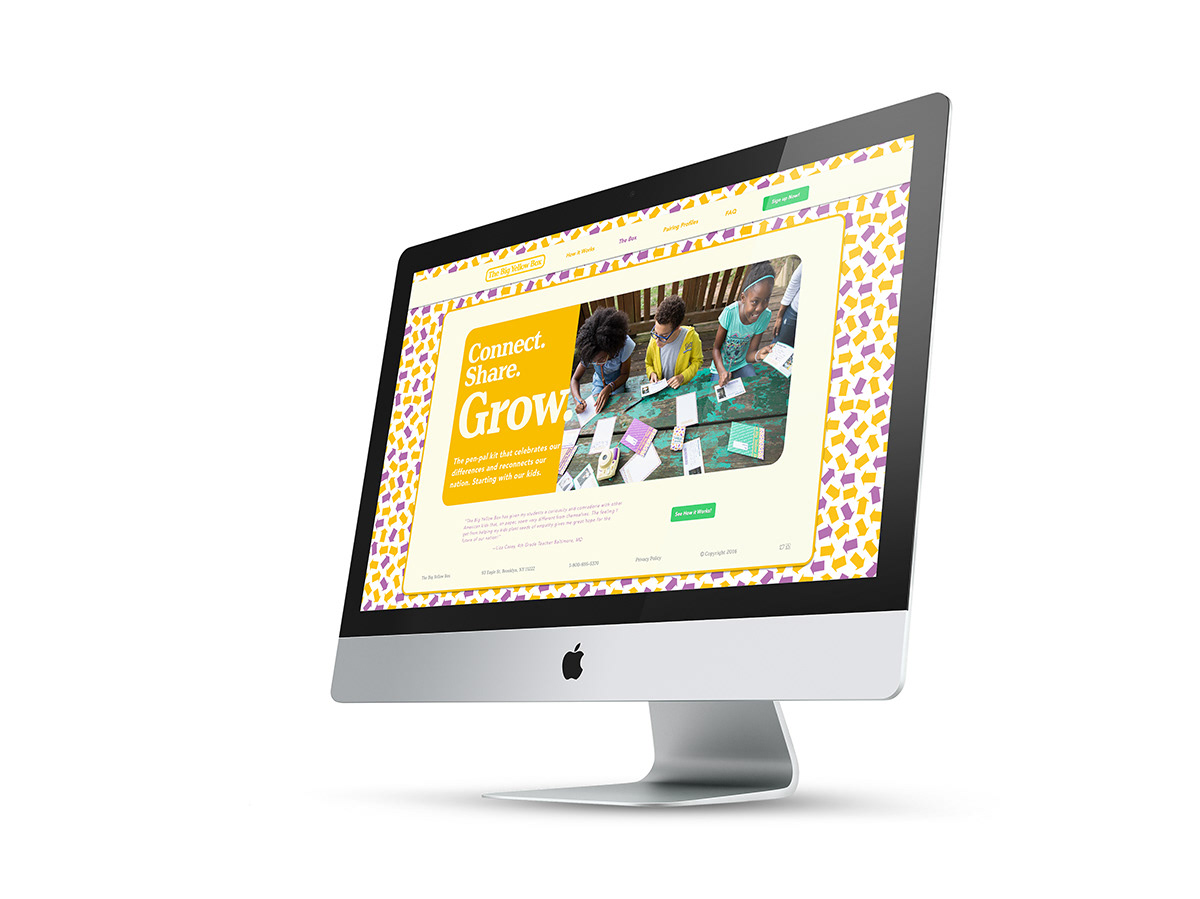 Participating schools send a folder home with students eligible to participate in the program. The folder contains a permission slip and a short book that explains our philosophy, mission, and how we work to make a difference.