"Landsend"
This is a book design I did for "Landsend," a section from Hubert Selby Jr's
Last Exit to Brooklyn
. "Landsend" takes the reader through 24 hellish hours in a 1950's Brooklyn housing project, leading us through many different narratives and including excerpts from a "project newsletter" as well as a handful of 2-page vignettes, separate from the central story arc.
The stories are raunchy, brutal, pornographic and filled with obscenities. For this reason, "Landsend" and
Last Exit to Brooklyn
 were banned in many markets.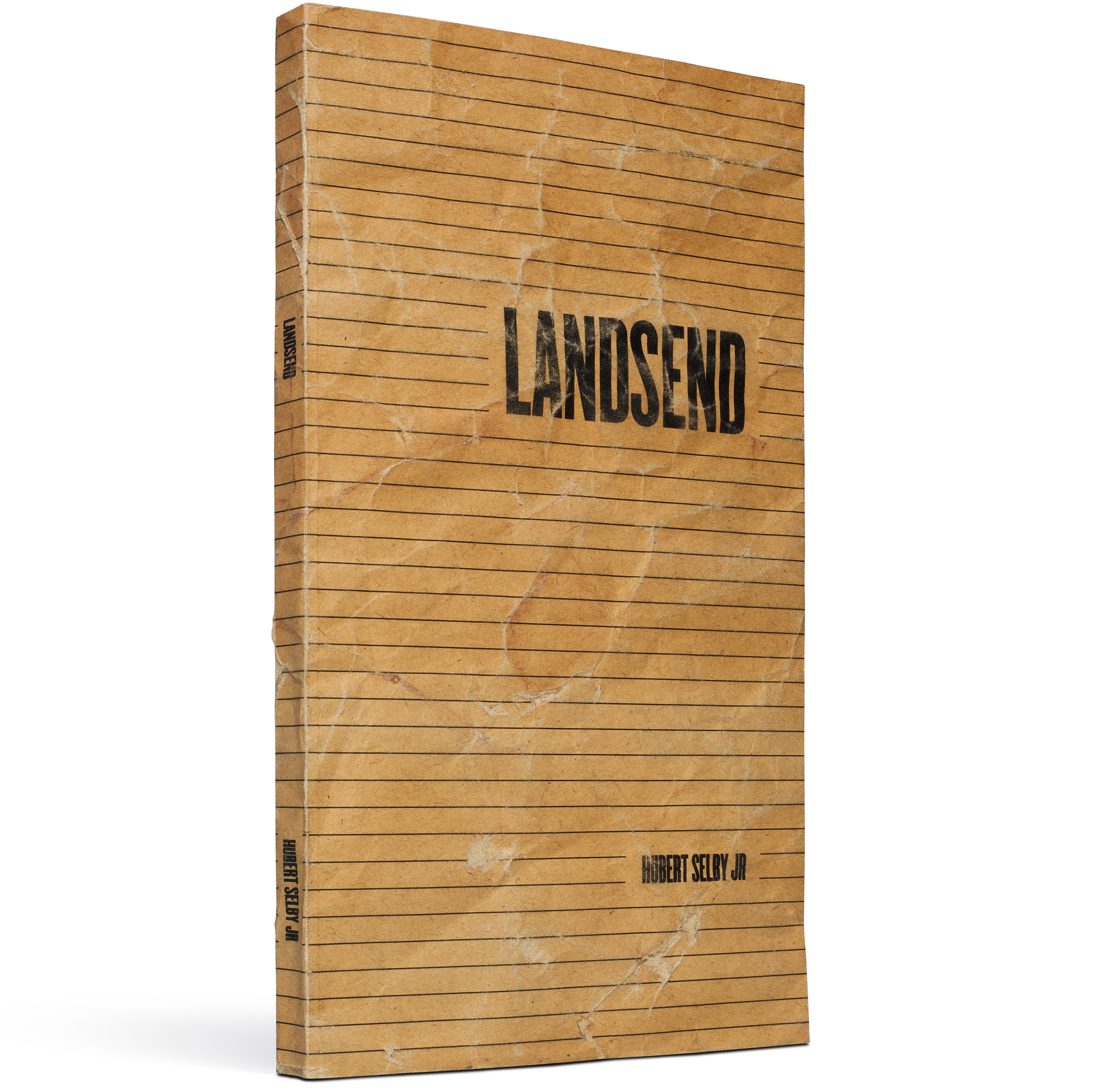 The shape of the book is tall and narrow, designed in homage to the public housing towers where the characters of "Landsend" dwell. The horizontal lines represent the many monotonous floors of the dilapadated towers. The cover material is meant to mimic a brown paper bag, the type you might find someone drinking a beer out of on the sidewalk. I distressed the paper by rubbing it on concrete, to achieve the appearance of a piece of litter seen blowing around the street or wet in the gutter.