Holley Carburetor Parts 
Let's travel back in time, to the wild and woolly days of street rodding culture during the late 70's and early 80's. At this time, legendary American muscle cars of the 1960's and 70's were a dime a dozen. They were just gas-guzzling used cars. It didn't take a lot of money to pick one up, throw a cool paint job on it, some mag wheels, and of course a finely tuned Holley Carburetor, and suddenly become the baddest dude on the block.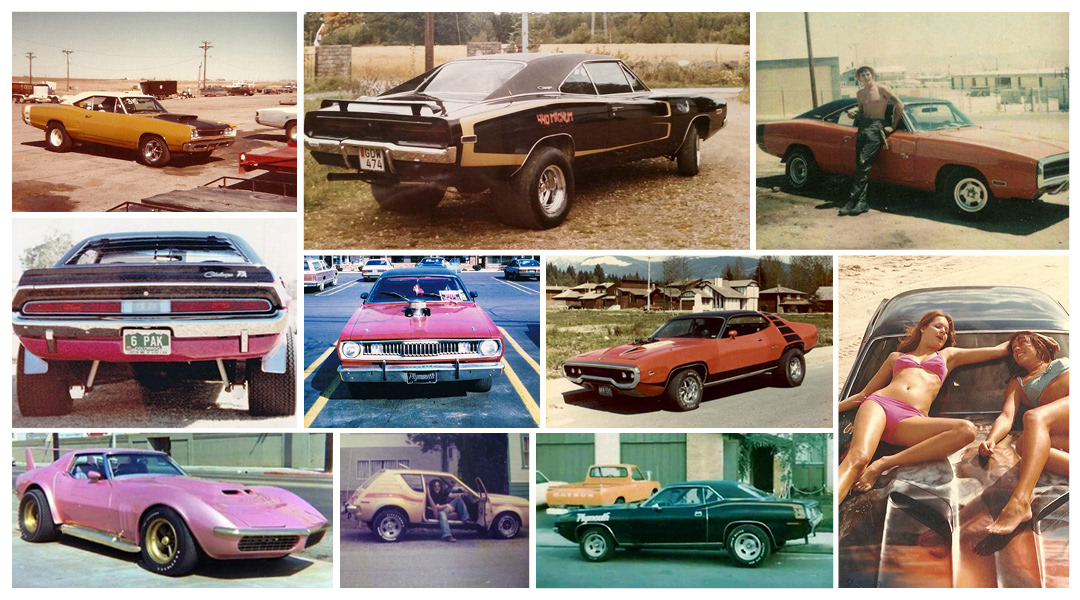 I wanted to create packaging for Holley Carburetor parts that recalls the spirit of the glory days of street rodding during the late 70's and early 80's, when suping up your ride was a national obsession, street races were a part of growing up, and sex and gasoline went hand-in-hand.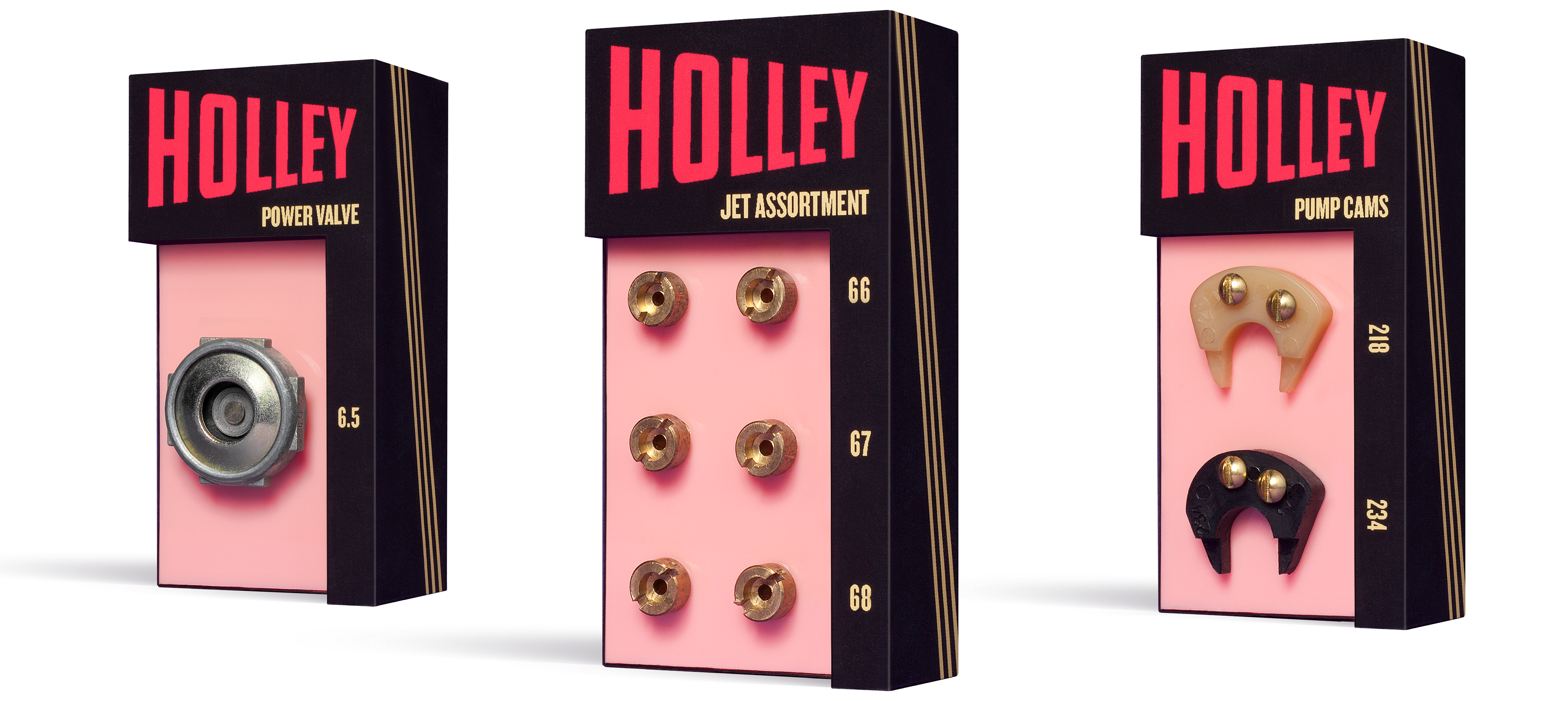 These packages are about 3 inches tall, meaning the parts they hold are small. Any street rodder with a muscle car needs these little parts to fine tune his suped-up engine. Unfortunately they can be easily lost in a cluttered tool box. This is why my packaging solution is designed to be an organizing tool for each part. The pump cams are held on with screws as they would be when installed on the carburetor, while the jet assortments and power valves are threaded themselves, and screw right into to the plastic. No more digging through drawers and boxes trying to find the right jet: it's all at your fingertips, clearly labelled.