Endangered Species Chocolate Bars
Endangered Species Chocolates donates 10% of all net profits to environmental organizations that protect endangered species. We have three chocolate bars here with three different flavors, represented by three different animals: the Moose, the Boa, and the Ram.I chose to depict each animal in its skeletal form, to honor all the animals that had to die in order for the species to be "endangered," and therefore protected.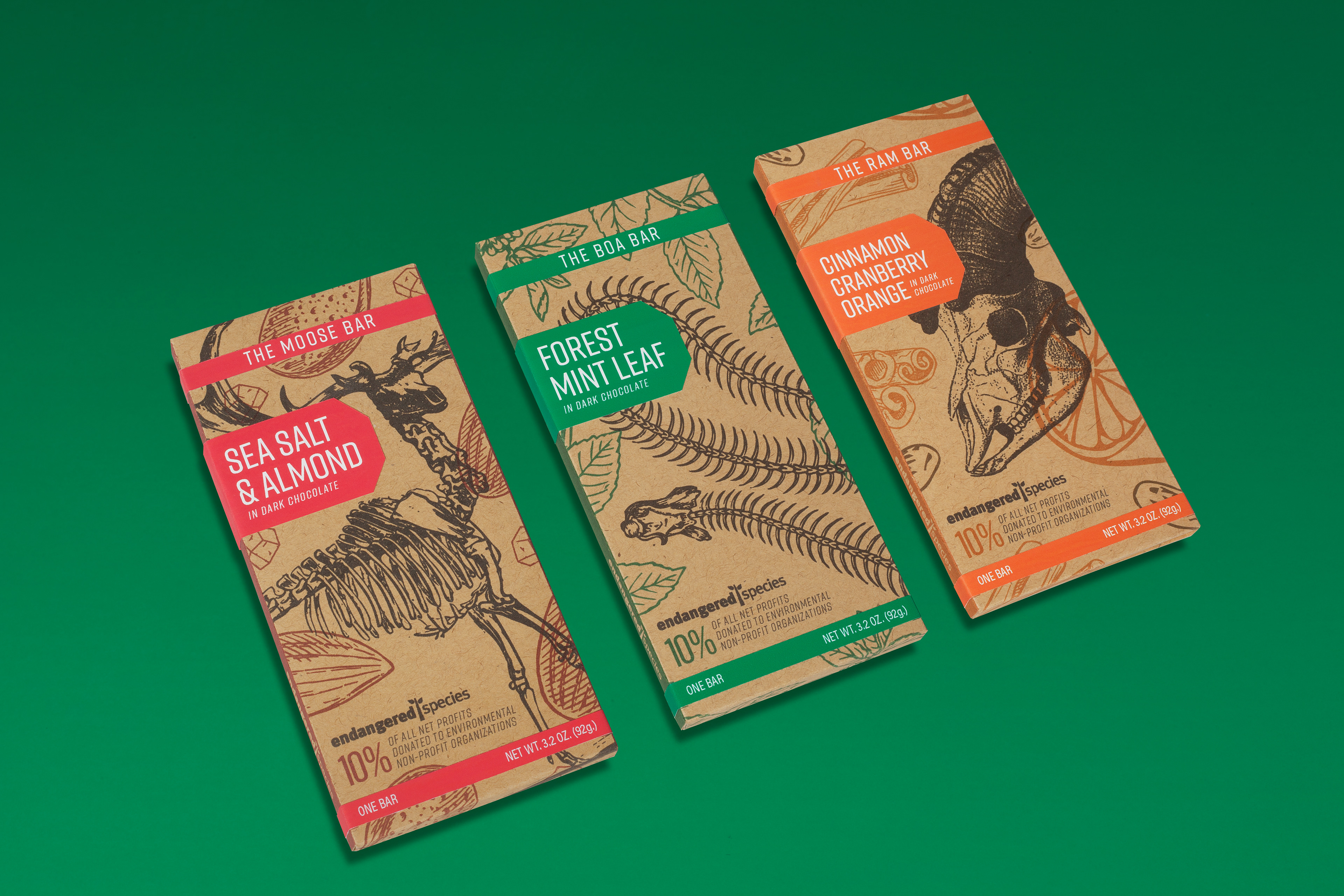 These chocolate bars support the living while honoring the dead. The inside of each chocolate bar shows some information and statistics about each animal species.